El viernes llegó un pequeño paquete con esta preciosidad de brazalete de
Romwomen
y no pude resistirme a ponermelo para ir a trabajar el sábado.
Se nota que cada día va haciendo más frío así que decidí ponerme esta sudadera tan calentita que hacía mucho que no me ponía y aquí tenéis el resultado.
Un beso.
Last Friday a little package arrived with this marvelous Romwomen bracelet in it so I couldn't resist to wear it for going to work on Saturday.
The weather is getting colder here so I decided to wear this warm sweatshirt that I haven't wear in a long time and here you've got the result. x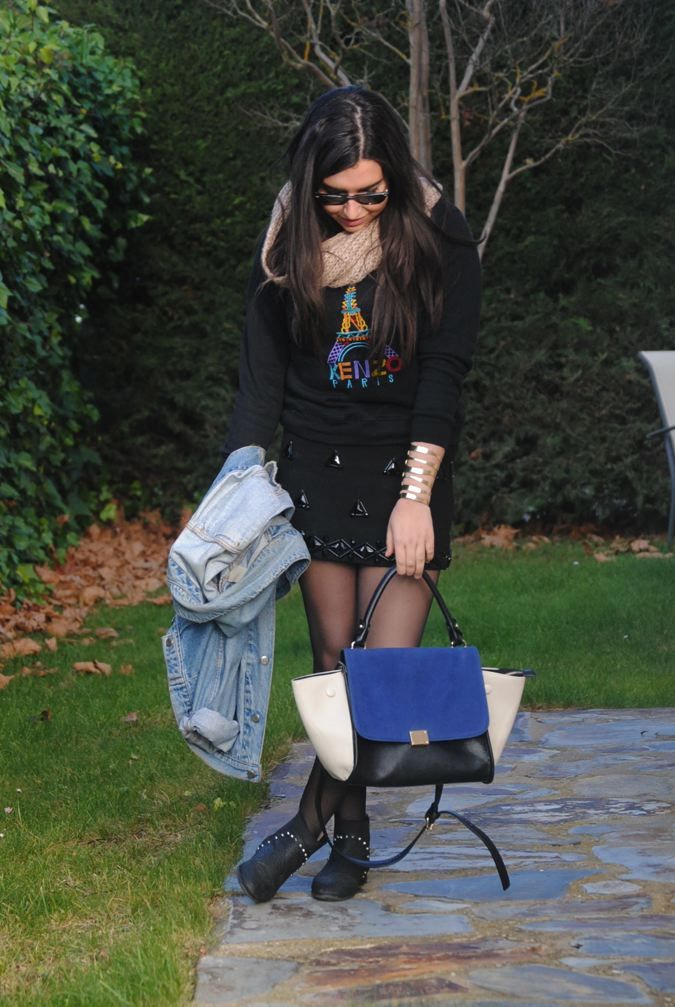 Zara
skirt and boots,
Udobuy.com
Kenzo look alike sweatshirt,
eBay.com
trapeze bag,
vintage
denim jacket,
Ray-ban
sunnies,
Romwomen.com
brazalet* &
homemade
scarf.